\Shortly after the death of her mother to cancer, Mimi A La Mode, designer and manufacturer of whimsical bed and bath accessories relocated to a charming little shop on Melrose to "get a fresh start for me, my company and also for my toy poodle, Lambchop, who is a fixture in our business."
When we caught with our suite petite Madame Mimi at the Mercedes Benz Design Suites at Smashbox, we found her surrounded by an abundance of the most remarkably charming, quirky, girlie bath accessories we have ever seen and so we had to stop, chat and connect as fashionistas often do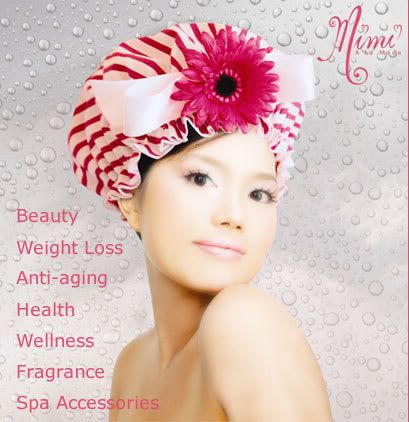 Known for her trademark shower caps, a colorful pistache of tres belle bouffant caps made with luxe materials: tulle, gold lame and satin, Mimi carries a wide selection of caps adorned with everything from bows, bees and butterflies all the way to her best seller bouffant shower cap adorned with silk flowers on tulle coincidentally dubbed, "Lou Lou" just like Moi.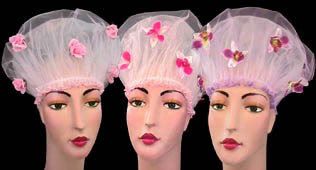 However, the most ingenious, clever, ultra-girlie accessory we must... must... must have from Darling Mimi are her earplugs with tassles!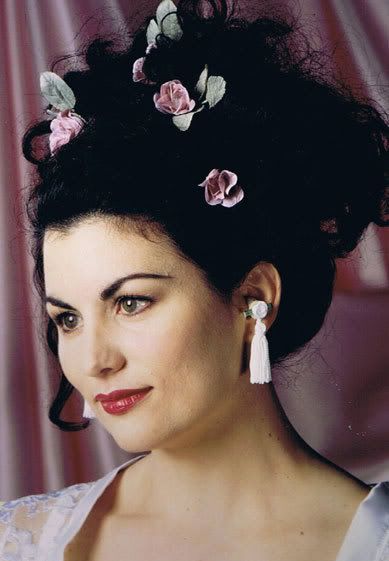 for those ridiculously long overseas flights and nights with my chihuahua Cheechee, who snores like a bull elephant in a cane break. Mimi Darling... what will you think of next?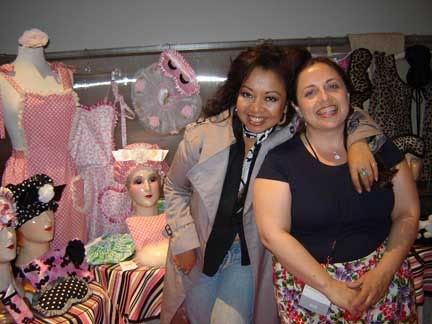 Marie Bargas