Once temperatures rise, it's fun to just toss on a cute dress and some fabulous accessories, and breeze out the door in style. For inspiration, peruse our lookbook...simply scroll down until an outfit catches your eye, and then click on the thumbnail or link to find out more! Still craving more? Check out our STYLE ADVICE ARCHIVES for even more great ideas on how to wear stuff. (illustration: source)
BREEZY CELEB STYLE:
Rihanna shows summer skin the stylish way
nab Katy Perry's sweet sundress look


CUTE DRESSES:
...1 chic LBD - 9 different ways:
...COLOR, COLOR, COLOR!
...the hot new harem pant - 5 different ways
FABULOUS DENIM: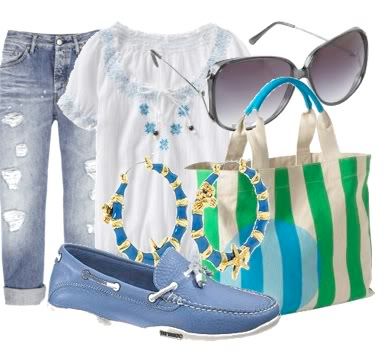 a cute, caszh-chic look

WORK IT! (OFFICE CHIC):